Why
Azog the Defiler
...
 isn't such a bad guy after all! 
0. Default: He loves to 
HATE
 dwarves! 
Dwarves are supposed to be
hated & killed
! It is known!
0.1 Extra credit: Living proof that Azog is so loving is his son Bolg! Bolg loves to kill dwarves too!  
Джуджета...
Джуджетааа
Всичките джуджета на Mезета!
That makes Thranduil smile on the inside &
bitchface
on the outside! :3
Having such an affectionate father, Bolg loves many other things:
I think it's elf-explanatory that he LOVES Tauriel - the redhead she-elf! A chip off the old block...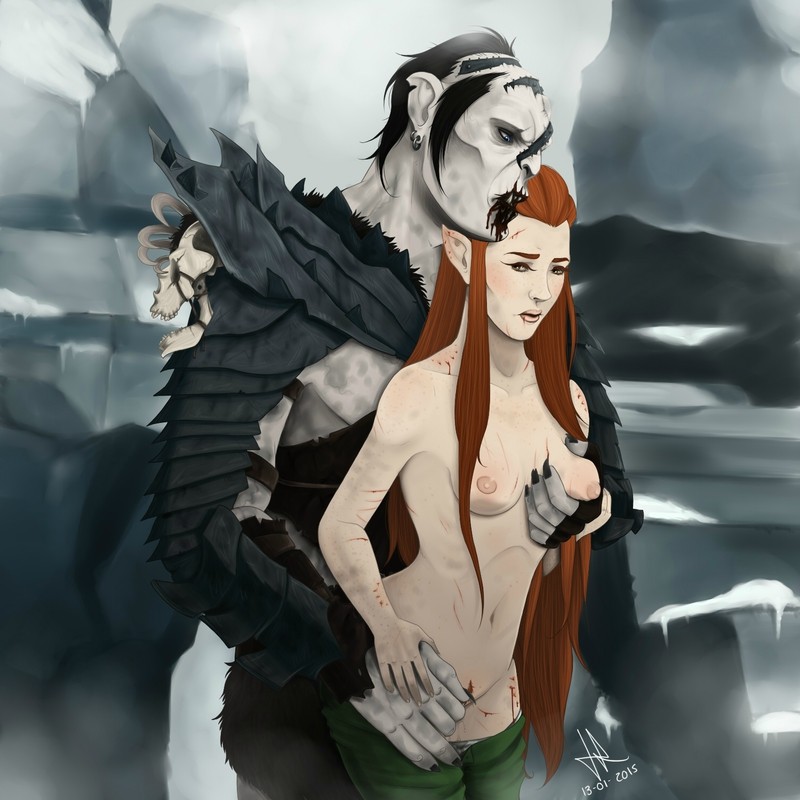 Yeah...sorry about that Legolas!
But don't worry, Leggy! He loves You too!
From BEHIND...
Very very much! To bits & pieces...
Not to mention Bolg is such a gentleman...orc... Gentleorc! 
He makes his Papa so proud! 
Back to AZOG though! 
Or else...
1. Azog loves his white warg bitch  - Zrii!
 ok... maybe a bit TOO MUCH!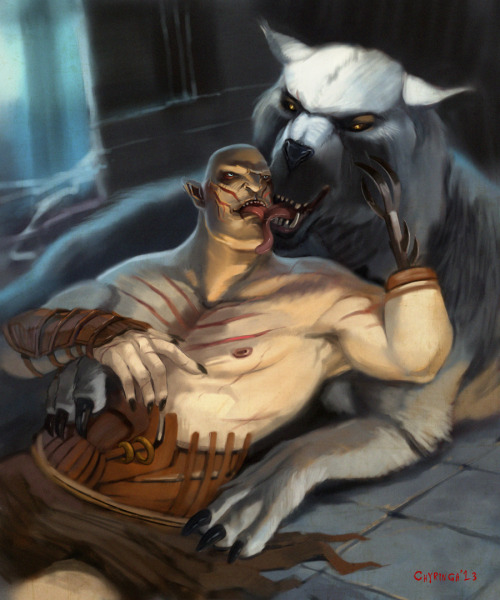 2. He also loves Pussycats!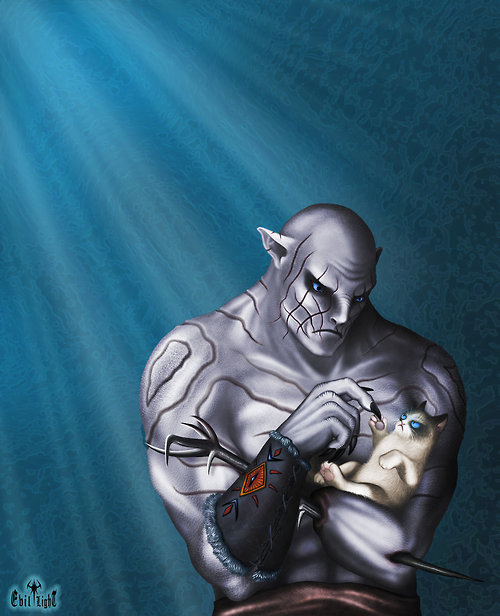 ...and all kinds of pussy, actually! Especially Redheads... Like father like son :3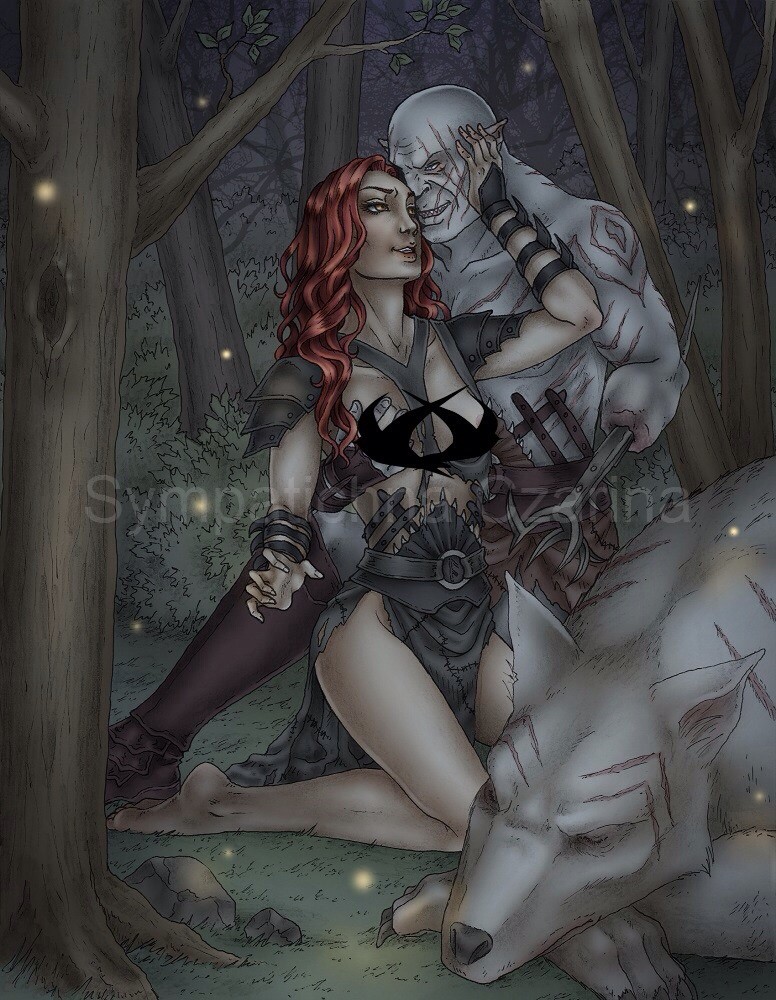 3. He loves POETRY!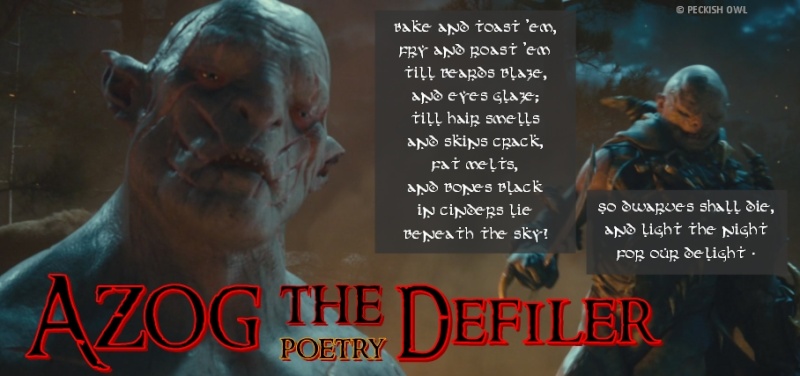 ...although poetry doesn't love him back...
PS:At least not the way Poetry
ADORES
Thranduil...
4. Speak of the Devil ahem...I mean King! Azog loves my dear Elvenking Thranduil!
...D...DEEPLY! 
& mainly from behind... But love will be love!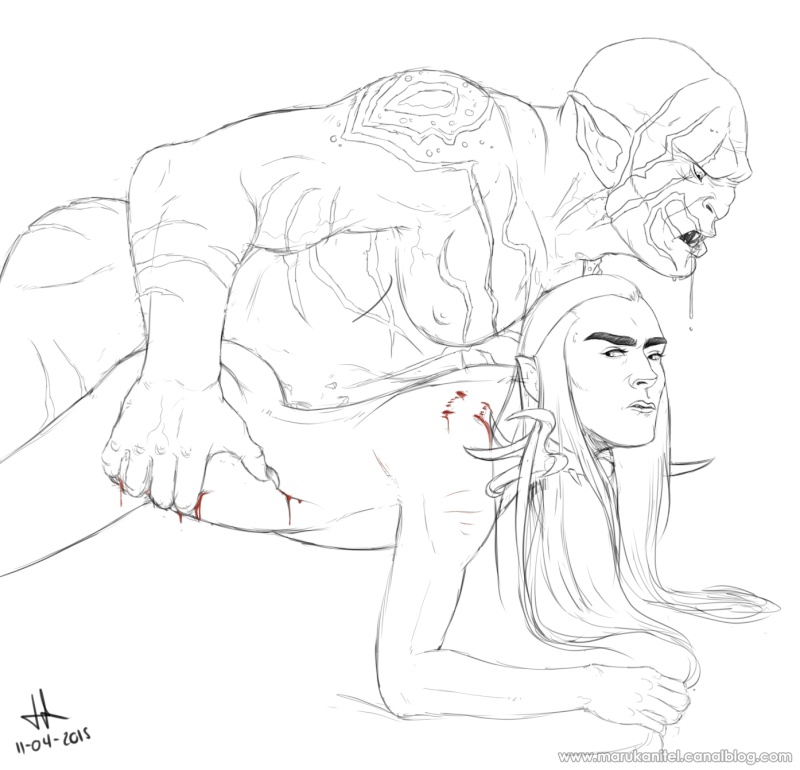 He even loves YOU for fuck's sake! 
I mean the Hell...who else would be BRAVE enough to do that? 
Speaking of bravery he is simply as brave as they can get!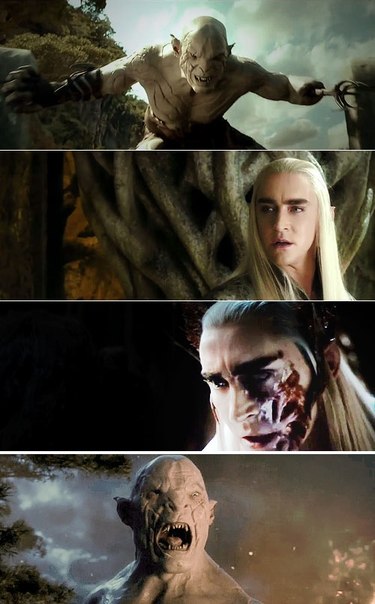 Just ask Thranduil...  
Now tell him you LOVE him back and he'll be like:
S-Senpai noticed me!
OR ELSE!!!
 He'll feel blue...
& You'll feel
DEAD
!
Bitch!